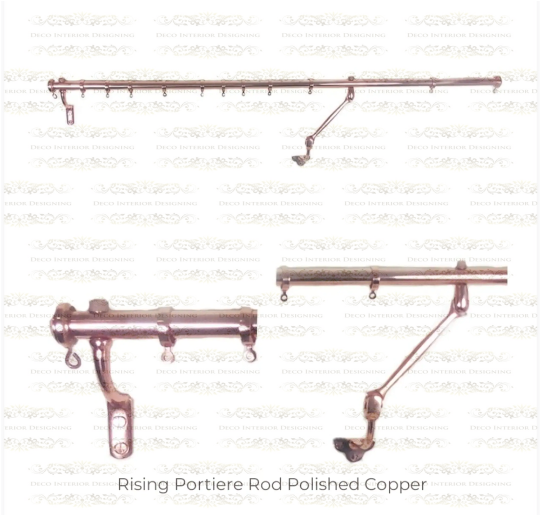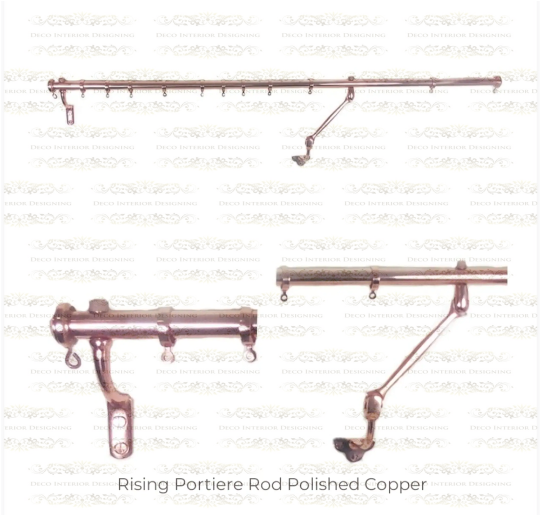 Solid Brass Rising Portiere Rod Polished Copper, Unique Portiere Curtain Rods
£52.99
Description
Polished Copper Solid Brass Portiere Rod, 42″ Long
Made from Solid Brass, Our Portiere Rods are always popular, This is the type that raises as the door is opened, the curtain therefore should be free from dragging on the floor, Complete with brass brackets, solid brass rings and two brass end stops.
Designed for light to medium weight curtains and doors up to 2ft 9″ in width.
Gain easy access to windows for cleaning. Used on French Doors, Small Windows, Bay Windows
Measurements
Tube : 3/4″ x 42″
Door Bracket Width 2″ (50mm)
Door Frame Width; 5/8″ (16mm)
Please measure your door and check if this Portiere rod fits on your door before buying
All from Deco Interior Designing Ltd

Our products' pictures are real and shot by professionals, However due to differences in computer/mobile displays, there can be variations of color between the actual product and your screen.