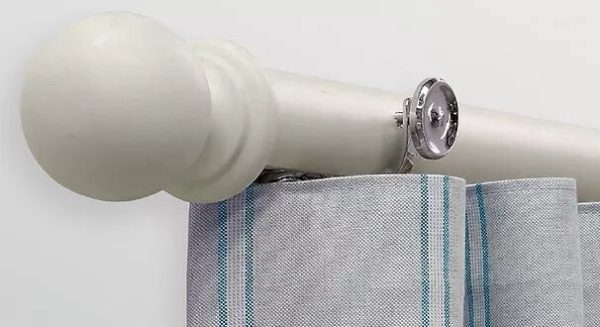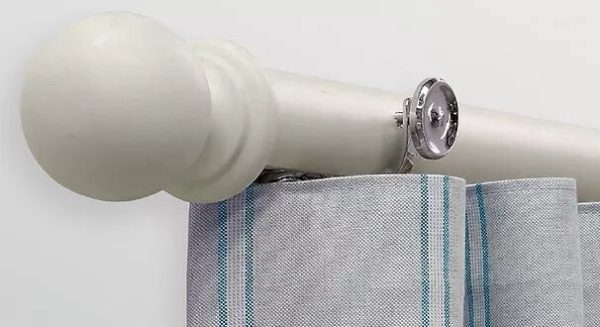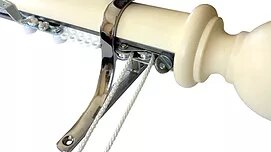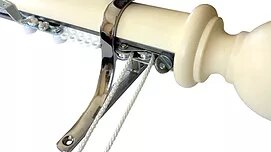 Corded Tracked Wooden Pole Strong And Unique Design
£9.99
Description
Available inset into 50mm diameter smooth wooden poles in our standard and custom colours. The maximum pole length is 4.8m for a pair of curtains and 2.4m for a single curtain, any length over 2.4m will result in the pole being supplied in two pieces.
A metal track is inserted into the underside of the pole and then the curtain is suspended from the runners in the track. There are no rings required for these poles, the result is that the curtain heading runs much tighter up to the pole than with a conventional pole with rings.
The pole is supplied complete with track, runners, overlap arm and all the pulleys, cord and tensioners required to be able to operate the curtains with the cord.
Alternatively, the cording mechanism can be omitted and the curtains drawn by hand along the track.
These poles are made to measure but to price them they are the same cost as the same specification standard un-corded pole pack plus a fixed track/cording charge.
Our tracked poles work best with our Satin, Antique, Polished Brass and Chrome brackets but it is possible to use our recess and ceiling brackets. Over clip, brackets are not required with our corded system
Our products pictures are real and shot by professionals, However, due to differences in computer/mobile displays, there can be variations of color between the actual product and your screen.