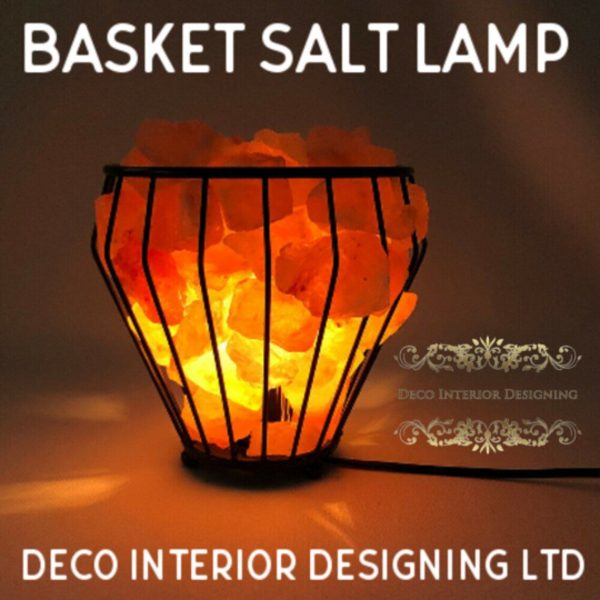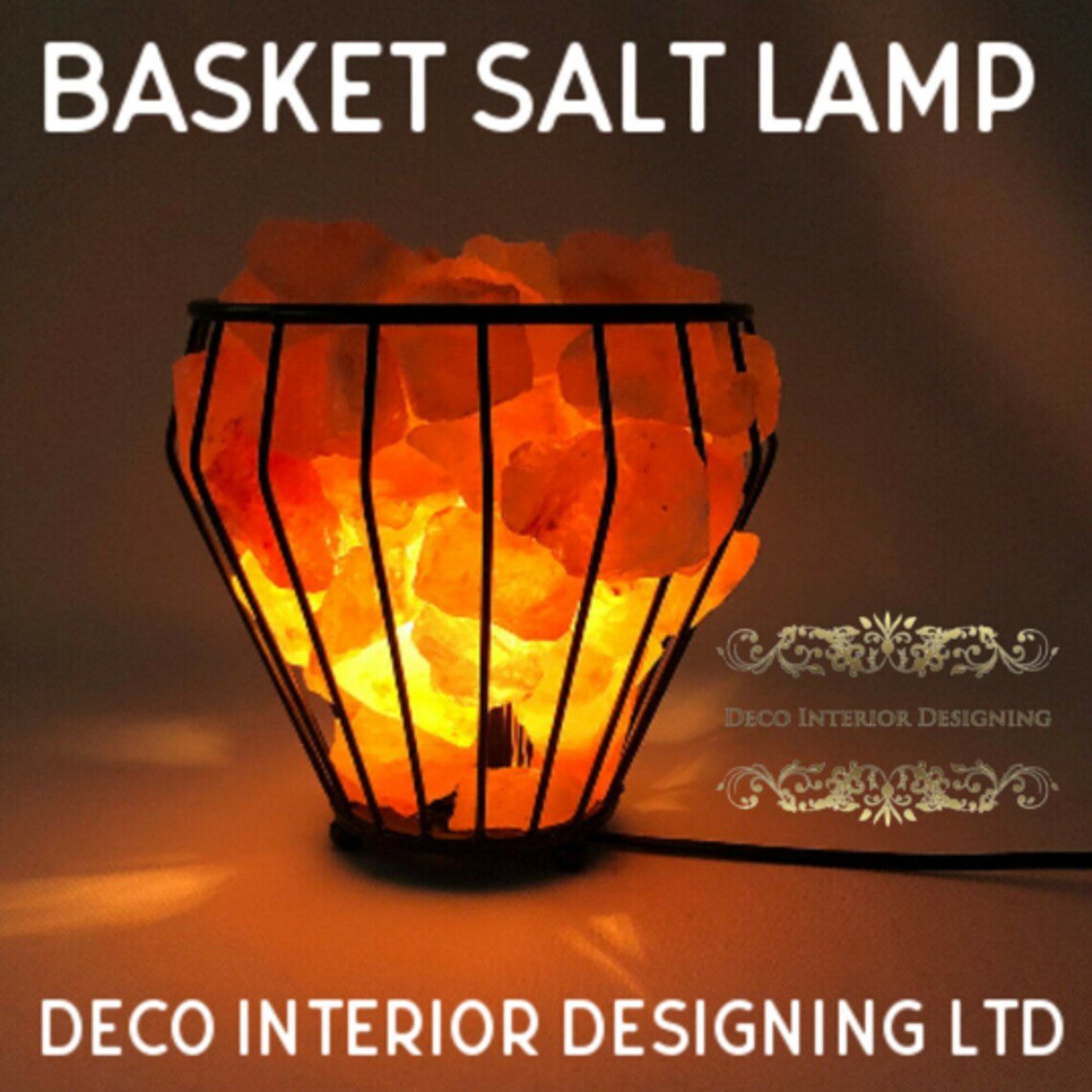 Himalayan Basket Shape Salt Crystal Healing Warm Glow Lamp
£29.99
Description
Himalayan Salt Lamp Basket Shape Himalayan Rock Salt, ideal Gift for your home & loved Ones

Package Include:

Salt Lamp Basket

Salt Lamp Cable ( CE Certified UK Standard )

High Quality Bulb (E-14, 220V, 15W)

Himalayan Salt Crystal Healing Warm Glow Lamps Adds a Beautiful Glow to any Room, they Generates an Increased Balance of Ions That Carry Positive or Negative Electrical Energy in the Air that We Breath, Such as Television, Computers, Cigarette Smoke, Air Conditioners Among many others that produce ionized Air

Some Europeans have long been aware of the health benefits of salt for generations (PROOVEN TO ENHANCE HEALTH &WELLBEING), and people suffering from

The Benefits of Salt Lamps & Negative Ions:

· Air purifier

· Improves sleep

· Speeds recovery in burn patients

· Relieves migraine headaches

· Reduces stress

· Reduces severity of asthma attacks

· Boosts serotonin levels in bloodstream

· Aids relief from sinus problems

· Decreases the humidity in the environment to decrease germ growth rate

· Increases negative ion count in hot, dry and/or windy environments

· Helps you feel more alert, stable and energized!

· May increase work productivity and concentration

· May increase lung capacity

· May reduce susceptibility to colds and flu

How Salt Lamp Works?

Salt Crystal Rock and lamps can enrich the air with NEGATIVE IONS which ionize the air we breathe and live in. When light (thus salt lamp) is placed inside the Salt Crystal Rock, this actually produces and emits a higher number of Negative ions and delivers a more Ionizing Effect than just Salt Crystal Rock by itself.

Negative ions cause microscopic particles call particulates (which are floating around a room) to clump together and fall to the floor (or other surfaces) so that they can then be vacuumed up. The particulates are what people have allergic reactions to. The action of the negative ion upon a particulate and other air molecules occurs via an electrostatic charge between them.

What are Negative Ions?

Negative ions are oxygen atoms with an extra electron which can help you feel better. They are charged particles formed in nature when enough energy acts upon a molecule (such as carbon dioxide, oxygen or nitrogen) to eject an electron from the molecule leaving a positively charged ion. The displaced electron attaches itself to a nearby molecule which then becomes a negatively charged ion. It is the negative ion of oxygen that affects us most.

What are the effects of being exposed to LOW negative ion count?

1. Not feeling good about yourself
2. Being "sensitive" to your surroundings
3. Being less responsive (despondent) to everything around you
4. Feeling tired

Causes of Negative Ion Depletion

The picture tubes (CRTs) in computer monitors and TVs deplete the air of negative ions. So does the airflow through furnace ducts and air conditioning systems. Research has also shown that polluted areas both indoors and outdoors have very low levels of negative ions and very high levels of positive ions. It would seem that all or most of the available negative ions had been used up in their fight with contaminants. Dry, hot winds (like the famed Santa Anas, or Witches' Wind) also deplete negative ions from the air.

Scientific evidence

Dr. Albert P. Krueger, a microbiologist and experimental pathologist at the University of California, found that an astonishingly small quantity of negative ions could KILL bacteria and quickly take them out of the air so they were less likely to infect people. A separate series of scientific studies elsewhere show that Salt Lamps and salt tea lights can increase the negative ion count by up to 300%! Generally, a negative ion is an electronically changed molecule made up of oxygen. In fresh country air we find up to 4,000 negative ions per cubic centimeter. On the other hand, the number of negative ions in major capital cities at rush hour does not even reach 100! The impact of negative ions are powerful enough to increase the level of serotonin in the bloodstream, stabilize alpha rhythms and to positively impact our reactions to sensory stimuli.
Our products' pictures are real and shot by professionals, However due to differences in computer/mobile displays, there can be variations of color between the actual product and your screen.