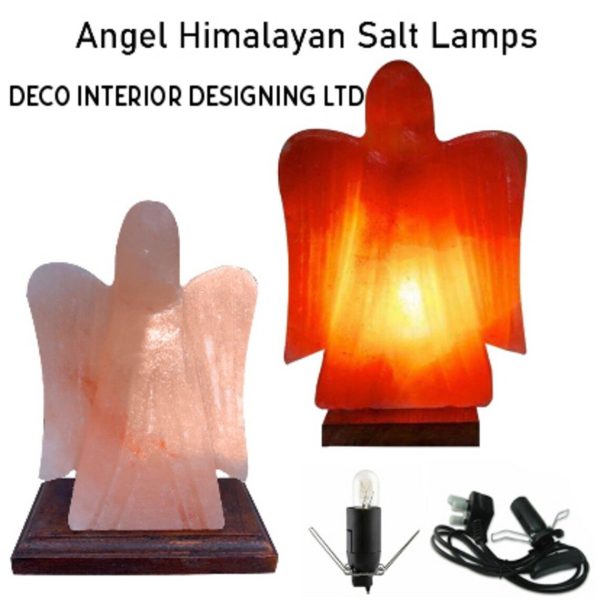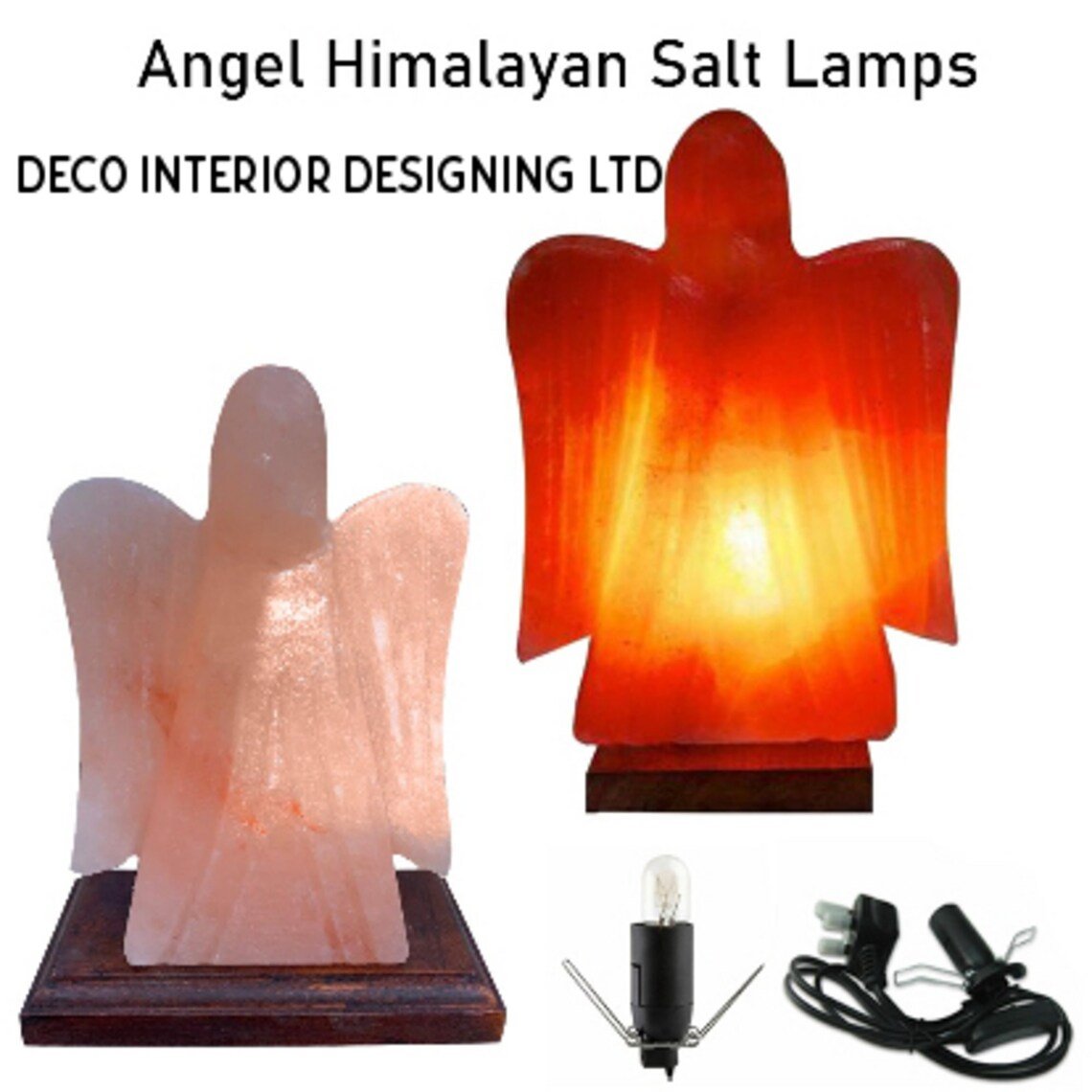 Salt Lamp (Angel) Himalayan Salt Lamp Pink Salt Lamp Healing Ionizing Lamp Angel Shape
£29.99
Description
Himalayan Salt Lamp ANGEL Shape Himalayan Rock Salt, ideal Gift for your home & loved Ones

Package Include:

Salt Lamp (ANGEL)

Salt Lamp Cable ( CE Certified UK Standard )

High Quality Bulb (E-14, 220V, 15W)

Himalayan Salt Crystal Healing Warm Glow Lamps Adds a Beautiful Glow to any Room, they Generates an Increased Balance of Ions That Carry Positive or Negative Electrical Energy in the Air that We Breath, Such as Television, Computers, Cigarette Smoke, Air Conditioners Among many others that produce ionized Air

Some Europeans have long been aware of the health benefits of salt for generations (PROOVEN TO ENHANCE HEALTH &WELLBEING), and people suffering from

The Benefits of Salt Lamps & Negative Ions:

· Air purifier

· Improves sleep

· Speeds recovery in burn patients

· Relieves migraine headaches

· Reduces stress

· Reduces severity of asthma attacks

· Boosts serotonin levels in bloodstream

· Aids relief from sinus problems

· Decreases the humidity in the environment to decrease germ growth rate

· Increases negative ion count in hot, dry and/or windy environments

· Helps you feel more alert, stable and energized!

· May increase work productivity and concentration

· May increase lung capacity

· May reduce susceptibility to colds and flu

How Salt Lamp Works?

Salt Crystal Rock and lamps can enrich the air with NEGATIVE IONS which ionize the air we breathe and live in. When light (thus salt lamp) is placed inside the Salt Crystal Rock, this actually produces and emits a higher number of Negative ions and delivers a more Ionizing Effect than just Salt Crystal Rock by itself.
Our products' pictures are real and shot by professionals, However due to differences in computer/mobile displays, there can be variations of color between the actual product and your screen.